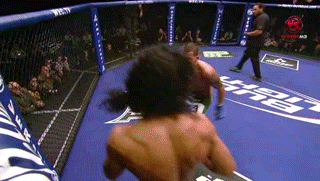 There are a few of things I find impressive about this…
1) Henderson remained (mostly) conscious.
2) Pettis lands perfectly. If this were the olympics of cage running, spinning face-kicking his landing would have scored a 10.
3) God's restraint in allowing such an affront to his power by Anthony Pettis.